Donations for animal care have dropped because of the COVID-19 pandemic. WE NEED HELP NOW!

43 lions and tigers at the ADI Wildlife Sanctuary, South Africa, were rescued from circuses in Peru, Colombia, and Guatemala – NOW THEY NEED US AGAIN!
On #GivingTuesdayNow – GLOBAL DAY OF GIVING on May 5 – we need to raise $12,500 / £10,000 for 1 month of food, medicines, and vitamin supplements for our ex-circus lions and tigers.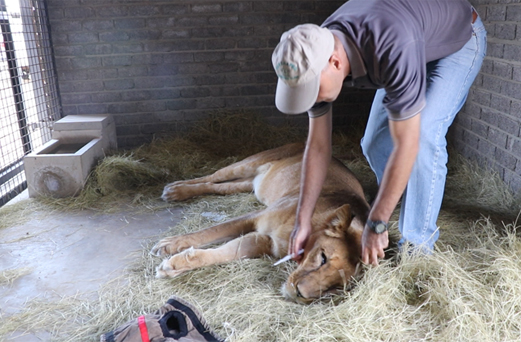 This will treat damage from their circus life, including eyesight and neurological damage from blows to the head, bone and joint problems from malnutrition and lack of exercise, immune system support, and to help make old age more comfortable.

YOUR SUPPORT FOR THE LIONS AND TIGERS IS ABSOLUTELY CRITICAL AT THIS TIME.
Donate directly to our Giving Tuesday NOW fundraiser here
Not on Facebook? You can still help us reach our goal by donating: Donate US $ | Donate UK £

PLEASE SHARE WITH FRIENDS! As Facebook doesn't charge processing fees for nonprofits, ADI will receive 100% of all donations made.

WANT TO DO MORE? You can help further by setting up a #GivingTuesdayNow fundraiser of your own! Get started here.

Thank you for your support. Stay safe and take care.